Innovation paves the way towards a green future, while the spirit of public welfare spreads warmth. As an enterprise dedicated to the research and application of electricity-free refrigeration technology, i2Cool has always adhered to the concept of "Zero Carbon Lifestyle, i2Cooling the Future" since its establishment, continuously promoting green and sustainable development. Through technological research and development, product manufacturing, and market promotion, i2Cool explores and practices new models of green and low-carbon living, providing intelligent and energy-saving refrigeration services that enhance user experience and promote a green and low-carbon lifestyle. Additionally, i2Cool actively participates in social welfare activities, demonstrating its commitment to green and environmental protection and contributing to building a better future.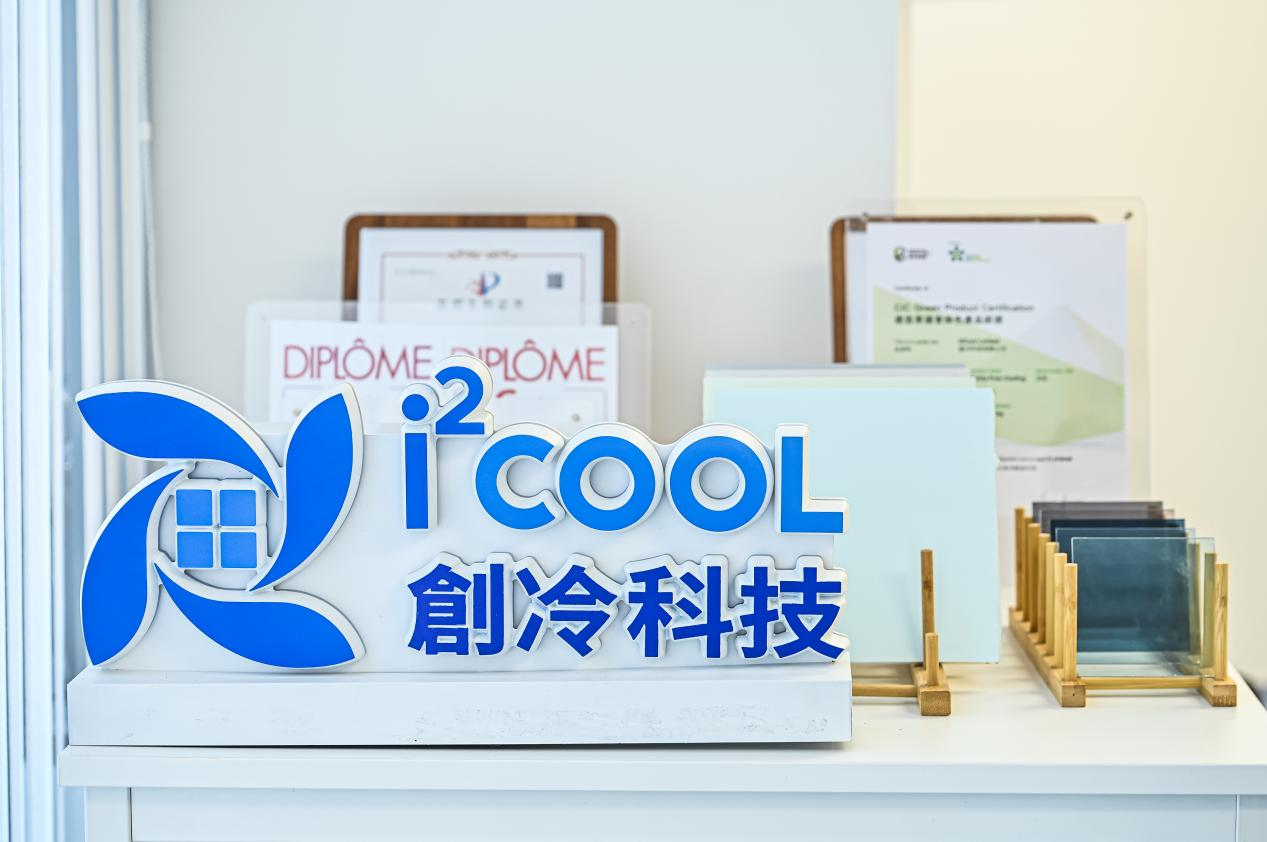 Embracing the concept of green development, i2Cool creates green and low-carbon products and advocates for sustainable consumption. During the 1st anniversary celebration, i2Cool organized an event with the theme "One Year Cooler, One Year Greener," inviting team members and partners to experience the application of i2Cool's electricity-free refrigeration technology in daily life at the iChillBerlla radiation refrigeration sunshade experience base. They showcased a new summer product, the radiation refrigeration sunshade, which combines electricity-free refrigeration and sunshade functions. They encouraged people to adopt green consumption practices and make environmental protection and energy conservation an important task in their lives, offering a unique green and eco-friendly journey.
As a green and low-carbon product, the radiation refrigeration sunshade utilizes a double-layered refrigeration titanium silver gel material with a UPF 50+ rating, blocking 99.9% of ultraviolet rays. It reflects solar heat into outer space in the form of 8-13 micrometer mid-infrared radiation, with a reflectivity of up to 95%. This achieves continuous cooling of the covered target without any energy input, providing an electricity-free refrigeration effect. It is environmentally friendly and can cool the surrounding area by up to 15℃. In addition to its electricity-free refrigeration function, the radiation refrigeration sunshade also offers excellent sunshade and sun protection features. It employs transparent, anti-ultraviolet materials and a black metal coating to effectively absorb and reflect ultraviolet rays, providing comprehensive sunshade and sun protection for users. This not only reduces the harm of ultraviolet rays to the skin but also minimizes heat disturbance, offering a more comfortable and healthy user experience.
Driven by a commitment to social responsibility, i2Cool integrates green and energy-saving technologies, products, and consumption practices into its daily operations. In addition, the company actively participates in social welfare actions, fulfilling its responsibility to society and demonstrating its commitment and dedication. During the anniversary celebration, i2Cool creatively designed a charity auction segment, attracting attention and participation from the audience through the auction of six new radiation refrigeration sunshades. The proceeds from the auction will be used entirely for i2Cool's public welfare activities, providing free electricity-free refrigeration coatings to help residents in need on the mainland improve energy efficiency and cooling in their homes, helping them cope with the hot summer. This public welfare event not only explores the sustainable development strategy of the company but also serves as an important way for i2Cool to give back to society and engage in public welfare endeavors.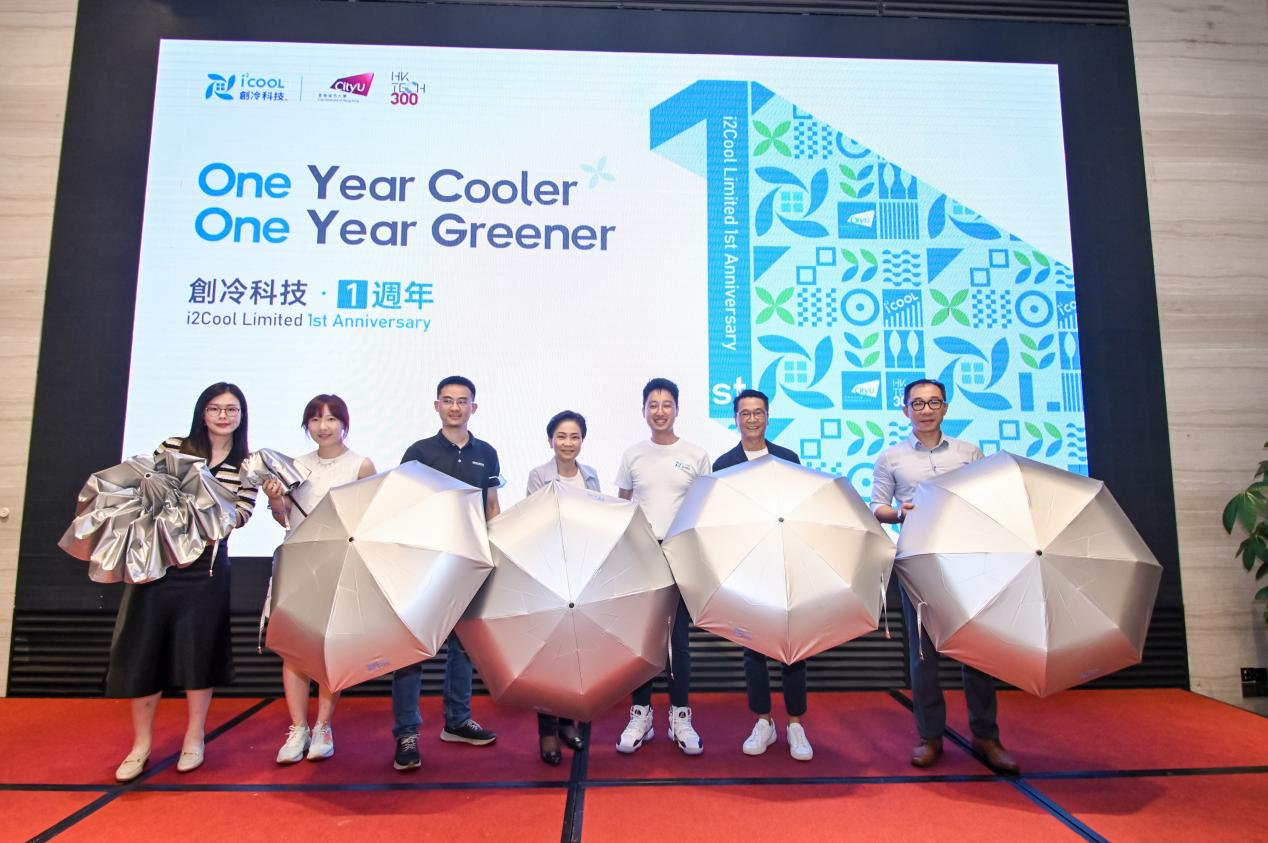 i2Cool's commitment to public welfare goes beyond these initiatives. The company has always been highly sensitive and committed to environmental protection and social responsibility. It actively participates in various social welfare activities and sponsors the "Illuminate Youth Wisdom, Navigate a Green Future" Green Innovation Challenge at the City University of Hong Kong. This initiative aims to promote the understanding of sustainable development concepts among the younger generation and discover and nurture future talents in the green and low-carbon industries. i2Cool has also carried out a series of social welfare actions, providing free use of their energy-saving technology product, the electricity-free refrigeration coating, to Hong Kong residents. This helps improve their living and working environments during hot temperatures and provides a green and sustainable solution to livelihood issues. Now, i2Cool also hopes to expand its public welfare activities in mainland China and contribute to the construction of low-carbon cities. The company firmly believes that environmental protection and public welfare are not only their essential responsibilities but also the rightful pursuit of a technological innovation-oriented enterprise.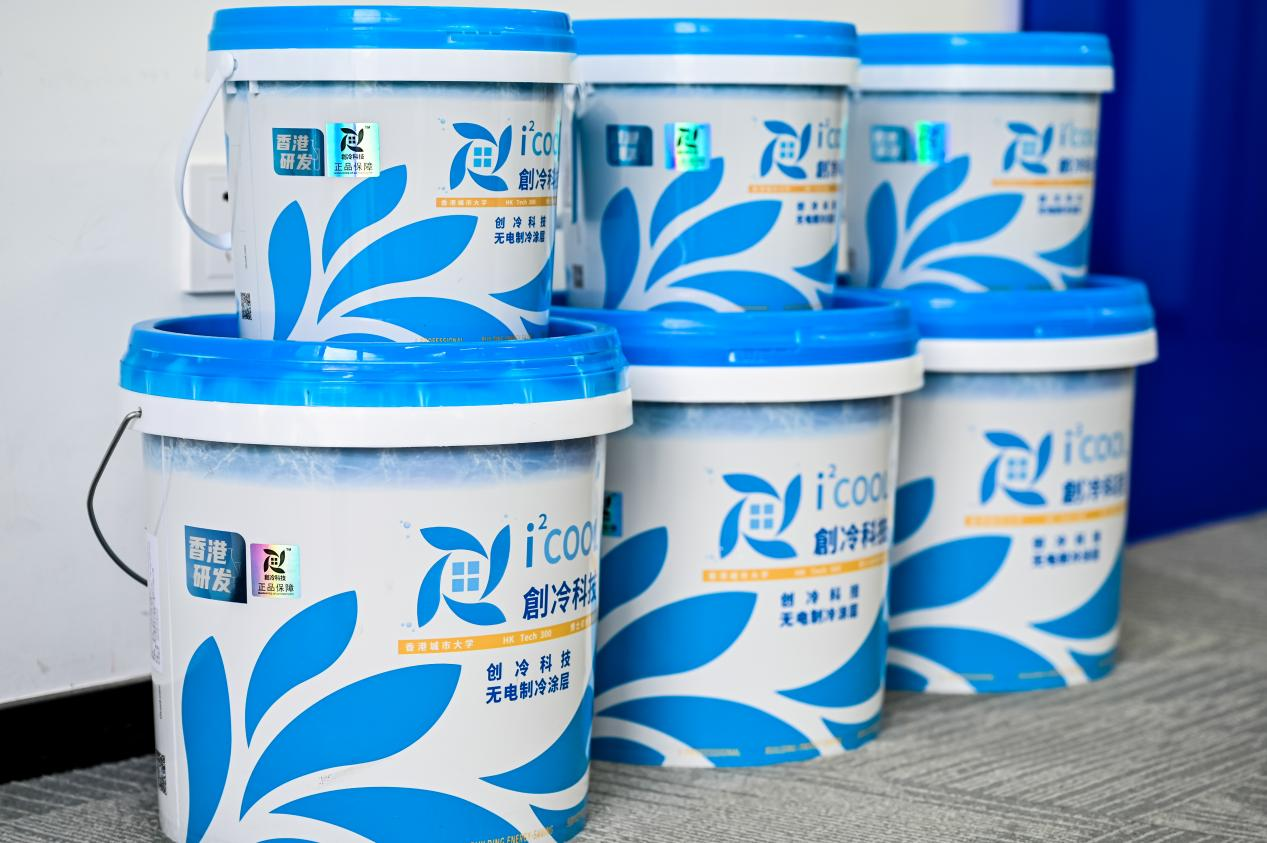 In terms of sustainable development strategies, i2Cool will continue to explore and innovate, focusing on building a low-carbon society and advocating for resource conservation and pollution reduction in production modes. In product development and manufacturing processes, advanced environmental technologies such as electricity-free refrigeration are extensively utilized to actively promote the green and low-carbon transformation and sustainable development of products. The company prioritizes the use of environmentally friendly materials and processes, aiming to reduce product energy consumption and carbon emissions. During production, i2Cool strictly controls pollutant emissions and actively implements environmental production models, such as waste reduction, to improve resource utilization and minimize environmental impact. In terms of packaging management, i2Cool actively promotes green supply chain management by selecting materials that meet green standards and implementing eco-friendly packaging and transportation bundling measures. This collaborative effort aims to drive suppliers' transition to green practices and achieve sustainable development throughout the entire industry chain.
i2Cool advocates for and practices the concept of ecological environmental protection, which holds great significance in leading the industry towards green development. This immeasurable value drives the company's commitment to environmental protection, public welfare, and social responsibility. In the future, i2Cool will continue to uphold its environmental and public welfare principles, actively respond to the national carbon neutrality strategy, fulfill its corporate social responsibility through concrete actions, and gather immense strength to protect the Earth's ecological environment.