On the evening of August 25th, HICOOL 2023 Global Entrepreneur Summit and Entrepreneurship Competition took place at the China International Exhibition Centre (Shunyi Venue). i2Cool Limited received the winner prize.

Due to the increasing awareness of environmental protection on a national and societal level, figuring out how to minimize the negative impact that economic activities have on the environment and achieve the simultaneous development of economic growth and environmental protection has become the top priority of social work. For the energy-consuming refrigeration industry, the aforementioned goal is not only the inevitable choice for its high-quality development on a global level but also a crucial path that determines the future development of technology enterprises.
The competition aims to build a multi-level, multi-dimensional and diversified international entrepreneurship model and search for high-quality projects from all around the world. As a technology company that provides innovative and sustainable solutions for a green, low-carbon society, i2Cool stood out from more than 5,000 entries and eventually won the competition with its outstanding performance in low-carbon environmental protection. This special honour not only embodies i2Cool's commitment to independent innovation and its masterful application of key technologies but also highlights its strength and ambition as a leader in green innovation, green transformation and reduction in carbon emission.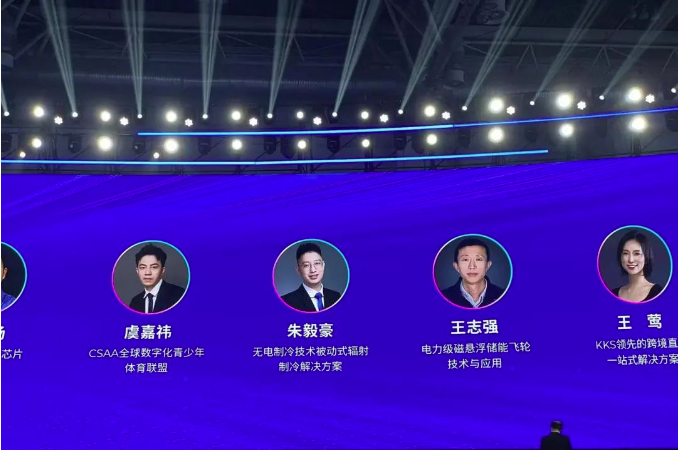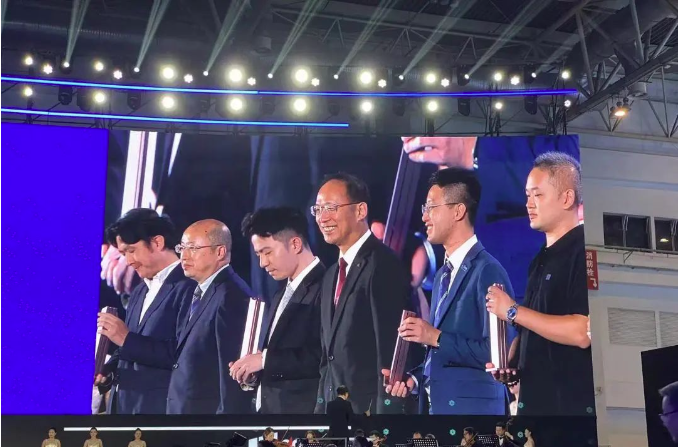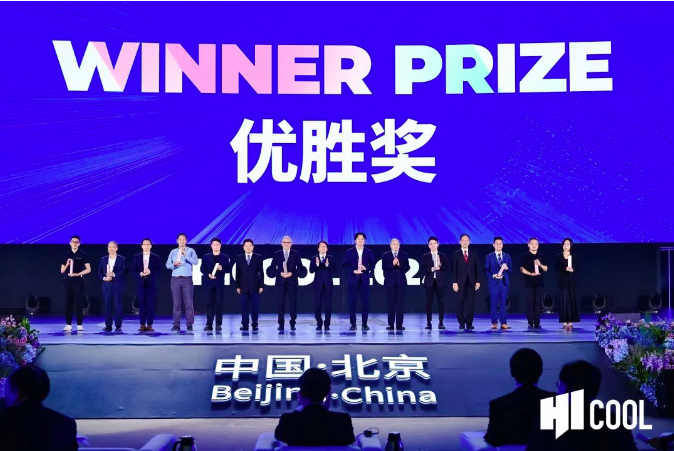 //Founder Dr. Zhu Yihao Roadshow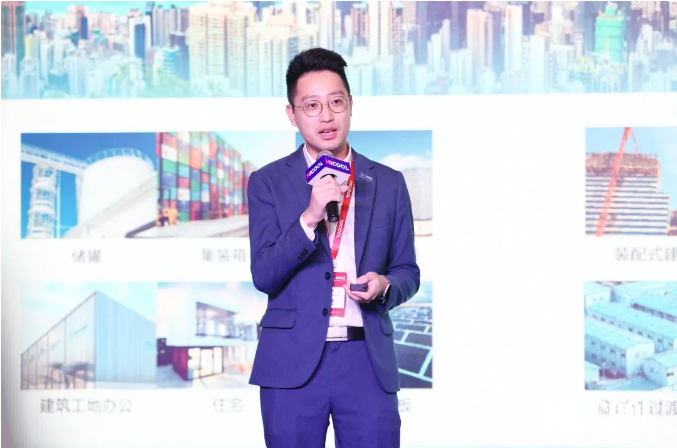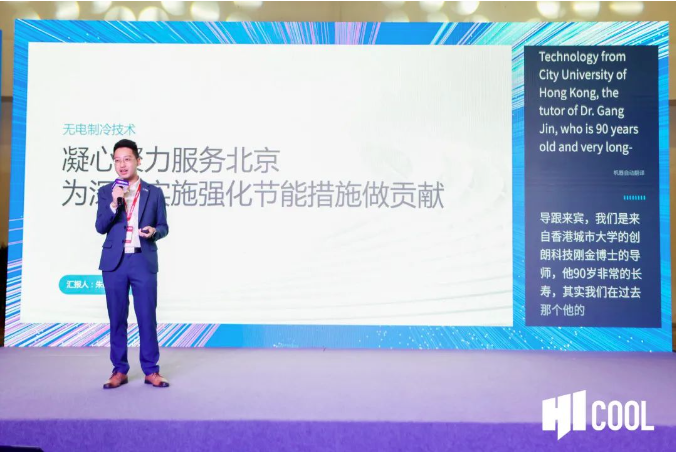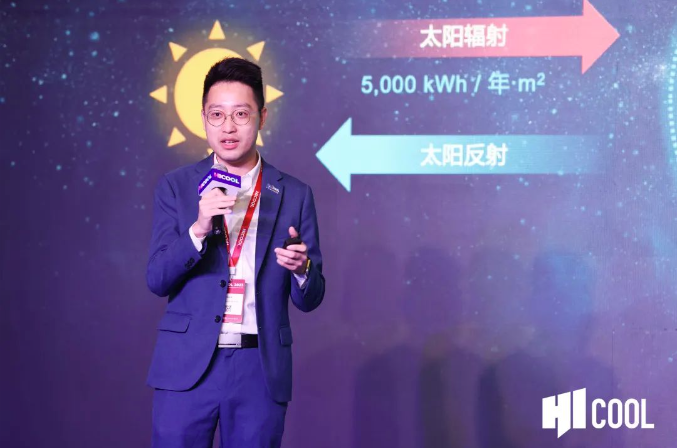 Those who do not plan the whole situation do not get to plan a part of it. The demand for green cooling is not only essential in the refrigeration market but also an indispensable part of multiple industries. Only by constantly improving and breaking the technical barriers of the cooling technology in the global society can we achieve professionalism in its various segments. With the theme of "On the Road towards Carbon Neutral", i2Cool combines the power of technology with the vocation of environmental protection, whose significance lies in not only raising environmental awareness but also in environmental governance and ecological sustainability. After more than 7 years of experimentation and improvement, the i2Cool team has successfully developed electricity-free cooling paint (iPaint). Once the paint is covered on the building, it can reflect the majority of the sunlight (solar reflectivity greater than 95%) as well as effectively radiate the heat to outer space through mid-infrared emission (emissivity greater than 95%). In this way, the cooling effect of "electricity-free refrigeration" can be achieved even without energy and refrigerant.
This groundbreaking technology has been universally approved upon its launch, winning awards and titles at a number of prominent domestic and international awards, including the gold medal at the 2022 TERA-Award, "the Most Noteworthy Enterprise" in the Asia-Pacific area, Global Innovation Challenge Winner Award at 2023 EMAAR and "the National Top 100" at "Innovation China": Innovative and Entrepreneurial Investment Conference. Its technology has been applied in numerous fields, including residential buildings, commercial offices and industrial manufacturing. By utilising i2Cool iPaint, users can enjoy efficient cooling effects while reducing energy consumption and operating costs.
Promoting the goal of "carbon peak in 2030 and carbon neutrality in 2060" is a major strategic decision made by the CPC Central Committee after careful consideration. It is also a broad and profound economic and social systemic revolution. From the first proposal made by the chairman Xi Jinping to the intensive introduction of the "1+N" policy system along with other local industry policies, the realization of carbon peak and carbon neutrality has been prioritized as a national strategy. With the support of Lee Hysan Foundation, i2Cool has been striving to contribute to a greener city under the guidelines of carbon neutrality. For instance, the HKHAD Home Affairs Department has held activities that revolve around the theme of "environmental, social and governance" in order to promote the public's understanding of the concept of sustainable development.
As the pioneer in energy-saving technology and with the support of Lee Hysan Foundation, i2Cool covered the roof of the Wing Ming Building with iPaint, which is predicted to save at least HK $359,432.07 in electricity costs each year and reduce carbon dioxide emissions by 197.49 tons --- the equivalence to plating approximately 17,953 trees. It essentially helps society to achieve the goal of green, sustainable development.
i2Cool is consistently committed to helping people to change their lifestyles and assisting cities in sustainable development with its greener, energy-saving solutions. In addition to paving new technological paths for industrial development, i2Cool is also striving to take on social responsibilities and hence has actively carried out a series of public welfare activities about carbon reduction and energy saving. For example, it provided Hong Kong Young Women's Christian Church and Shamshuipo residents with iPaint free of charge as a way of creating more cosy, cooler working and living conditions, reducing the cost of living and implementing green and sustainable solutions to tackle livelihood issues.
Being a standout in the HICOOL Global Entrepreneur Summit and Entrepreneurship Competition fully reflects the innovative forces and abilities of i2Cool and serves as a great encouragement to i2Cool technology in the stage of rapid development. In the future, i2Cool will continue to bear in mind the original mission of sustainable development and environmental protection in the hope of assisting various industries with their transformation into a low-carbon, energy-saving mode and creating a solid foundation for China's high-quality economic growth characterized by low-carbon, thereby reimagining a greener and zero-carbon future together.