MacaoInternational Environmental Co-operation Forum & Exhibition

August 17-20, 2023, i2Cool Limited was invited to attend the 2023 Macao International Environmental Co-operation Forum & Exhibition (MICEF)! This forum acts as an important platform for promoting cooperation and communication. Nowadays, with the world facing intensifying environmental problems, i2Cool Limited is actively demonstrating its leading solution, the Electricity-free Cooling Technology, in the environmental protection sector.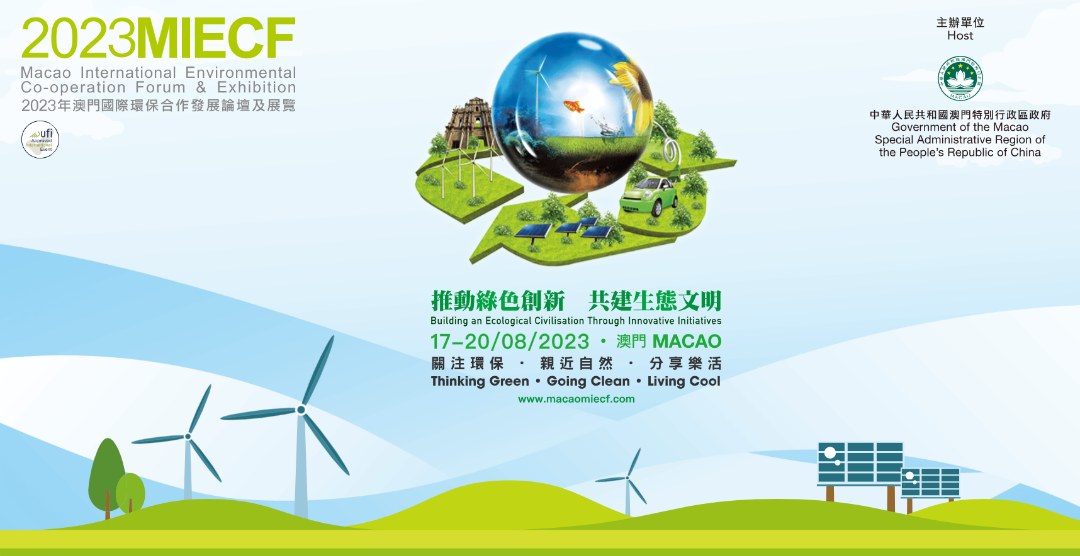 The Macao International Environmental Co-operation Forum & Exhibition (MICEF) is organized by the Macao Special Administrative Region of the People's Republic of China. Since the inaugural exhibition in 2008, MIECF is experiencing a continuous improvement in quality and has been certified by the Global Association of the Exhibition Industry (UFI) since 2011. Alongside various international professional forums, exhibitions, Green Matching and communications, the exhibition and conference also attract the attendance of a wide range of high-level delegations from overseas and local industries, promoting global environmental cooperation and communication in sectors of government, industry, academia, research, application, and finance. MIECF is dedicated to becoming an international platform for cooperation and communication in environmental protection industries, technology transfer, and sustainable development on a global scale, particularly within countries and regions along the Belt and Road Initiative, the pan-Pearl River Delta region, the Guangdong-Hong Kong-Macao Greater Bay Area, Portuguese-speaking countries, and European countries.
i2Cool Promotes Environmental Protection
Facilitated by the Belt and Road Initiative and the Guangdong-Hong Kong-Macao Greater Bay Area, i2Cool Limited has demonstrated its dedication to environmental protection on a global scale. The company's Electricity-free Cooling Technology is having a profound and revolutionary impact on the architecture and photovoltaic equipment sectors, and is playing an important role in promoting clean energy and sustainable development.
Being nature-oriented, i2Cool Limited's research and development are inspired by nature and aimed at bringing forth the principles of zero-carbon and sustainable development. It is dedicated to integrating energy-saving technology into people's daily life, mitigating energy shortages, and promoting economic growth and sustainable development. Inspired by the Sahara Desert silver ants, whose hair structure reflects sunlight and mid-infrared radiation, i2Cool's technical team has successfully developed a novel, environmentally friendly, and efficient electricity-free cooling solution known as the Passive Radiative Cooling, which reconnects human life with nature. This solution achieves 'Electricity-free Cooling' without the need for energy or refrigerants and meets the demand for lower temperatures while alleviating negative effects that traditional cooling systems have on the environment. After seven years of experimentation and research, i2Cool's technical team has successfully transformed the cost-intensive cooling technology into a commercial product ready for mass production known as the iPaint. By simply applying this coating to buildings, it can reflect most of the sunlight (reflectivity>95%) and effectively emit the heat into outer space in the form of mid-infrared radiation (emissivity>95%). This saves energy consumption on air-conditioning efficiently.
According to statistics, i2Cool Limited produces 3,000 tons of iPaint annually, covering an area of up to 8 million square meters. This has effectively reduced carbon dioxide and other greenhouse gas emissions, achieving energy-saving effects in terms of cooling and reducing carbon emissions. Taking the company's Wing Ming Building Roof project in Hong Kong as an example, applying iPaint to the building's surface is expected to save approximately 360,000 HKD in the building's annual electricity cost, and reduce 197.49 tons of carbon dioxide emissions. This amount of reduction is equivalent to planting 17,953.65 trees, achieving sustainable development in a practical way.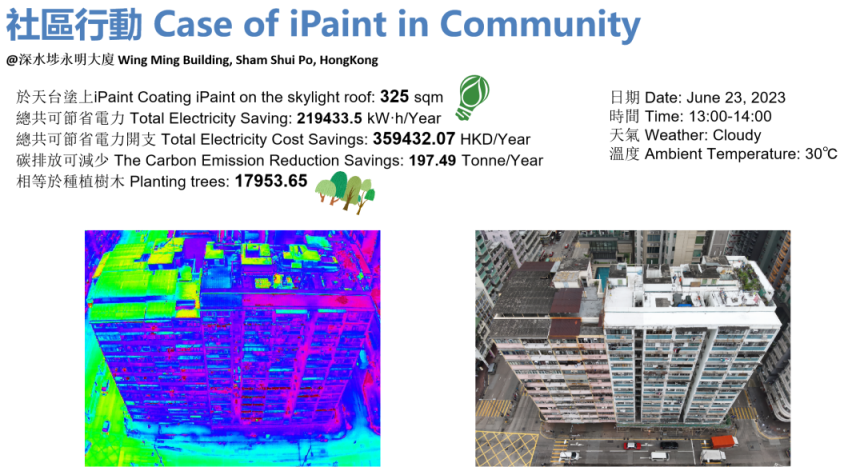 Moreover, the technical team has organized an event to promote education on Environmental, Social, and Governance (ESG) in collaboration with Sham Shui Po District Office of Home Affairs Department (HKHAD), sponsored by Hysan Foundation. Centered around issues related to achieving sustainable development, this environmental protection education event was dedicated to addressing and improving the living conditions of residents through innovative technologies, in the hope of raising the community's awareness towards Carbon Neutral Initiative.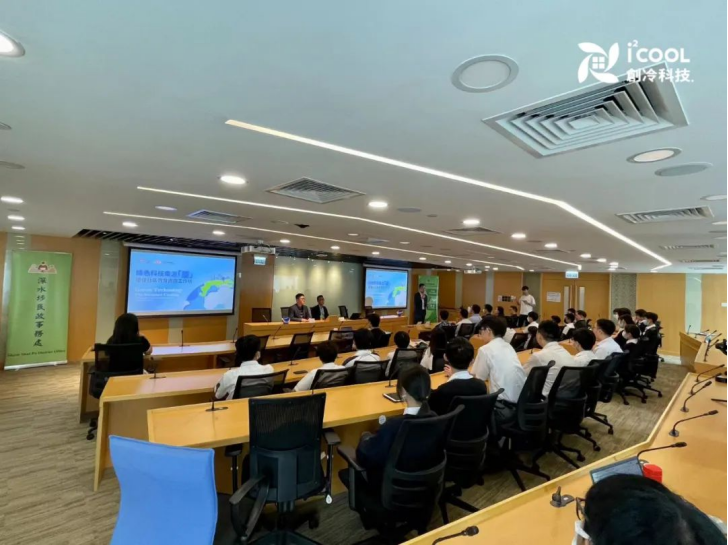 i2Cool Limited, as a representation of Chinese companies, has demonstrated the innovation skills and a sense of responsibility in the field of environmental protection at international exhibitions like MIECF. Participating in international forums and exhibitions on environmental protection allows i2Cool Limited to demonstrate its technical prowess and engage in international discussions about the challenges and opportunities of environmental protection. Active collaboration and communication like this can help propagate and actualize environmental protection concepts on a global scale, enabling us to address the challenges posed by environmental changes. i2Cool's participation in MIECF is significant not only for the company's development, but also for its contribution to international environmental cooperation, fostering a more sustainable future.