i2Cool team visit to the Nansha, Guangzhou, achieved great success and explored a number of cooperation opportunities. As a technology startup for carbon neutrality, i2Cool Limited actively responds to the national development strategy and takes important measures to deepen industrial cooperation.
During the investigation, i2Cool team visited the Nansha Free Trade Zone and communicated with local government and businesses. These interactions have laid a good foundation for further cooperation. Through in-depth collaboration with relevant departments in Nansha, i2Cool Limited will be able to better expand its business areas and strengthen its partnership with Nansha.
i2Cool Limited has discovered that the Nansha area boasts advantageous geographical location, well-developed transportation networks, and mature logistics infrastructure. These advantages provide a broader market opportunity and strategic resources for i2cool. Nansha area, as the core area of the Pearl River Delta regional integrated development demonstration zone, has unique geographical advantages and development opportunities.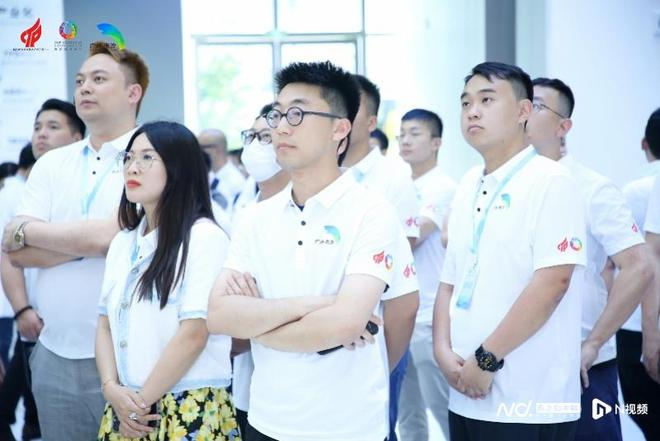 Mr. Gerald Gu, General Manager of i2Cool Limited, during the investigation in Nansha
Mr. Gerald Gu, General Manager of i2Cool Limited, expressed deep impressions of their investigation in the Nansha area. i2Cool Limited hopes to use the policy dividend provided by Nansha Free Trade Zone to further strengthen cooperation with local enterprises and jointly promote the innovative development in the field of new energy and green technology. i2Cool Limited is committed to the research and promotion of Electricity-free Cooling Technology, aiming to provide environmentally friendly and sustainable solutions.
In Nansha, i2Cool Limited plans to cooperate with local enterprises to jointly develop and promote Electricity-free Cooling Technology. Electricity-free Cooling Technology is one of i2Cool Limited's core competencies, enabling low-carbon, efficient cold chain transportation and storage. In the logistics industry, this cooling technology has important application prospects.
i2Cool Limited also hopes to establish a comprehensive sales channel and service system in the Nansha area through collaboration with Nansha enterprises, in order to better meet customer needs. i2Cool Limited believes that through mutual collaboration, a green, intelligent, and sustainable future can be jointly created.
The investigation conducted by i2Cool Limited in the Nansha zone has achieved great success tremendous success and found a number of cooperation opportunities. i2Cool Limited will fully utilize the advantages of the Nansha area, strengthen cooperation with local enterprises, and promote innovative development in the fields of new energy and green technology. It will helps i2Cool Limited expand the market share and brings more green cooling solutions to the Nansha area, jointly creating a brighter future.