i2Cool Limited is a Shenzhen-based technology company that provides innovative, sustainable solutions for a green, low-carbon society. Recently, i2Cool initiated a social welfare activity that addresses the working conditions of senior citizens under high temperature, by offering our Electricity-free Cooling Paint for the Farm of Healthy Ageing.
i2Col Limited had initiated a similar social welfare activity in Sham Shui Po district of Hong Kong before, which offers a cooler and more comfortable living conditions for top floor residents and significantly reduces electricity expenses in summer, receiving great acclaim and welcomes from the public. This solution meets people's demand for cooler conditions while creating a win-win situation of economic and environmental benefits. Taking the company's Wing Ming Building Roof project in Hong Kong as an example, applying iPaint to the building's surface is expected to save approximately 360,000 HKD in the building's annual electricity cost, and reduce 197.49 tons of carbon dioxide emissions. This amount of reduction is equivalent to planting 17,953.65 trees, achieving sustainable development in a practical way.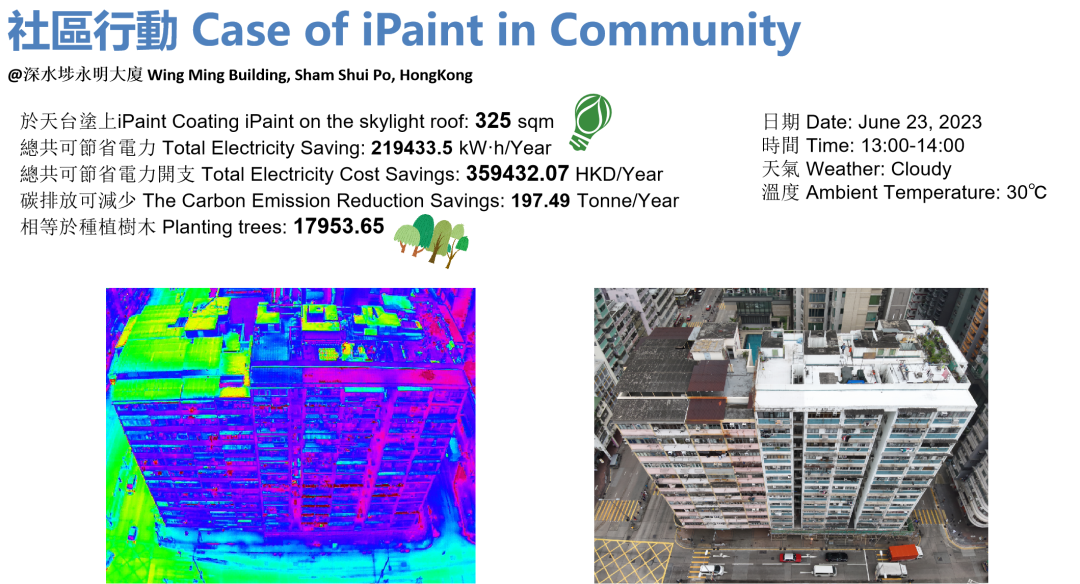 Moreover, we have organized an event to promote education on Environmental, Social, and Governance (ESG) in collaboration with Sham Shui Po District Office of Home Affairs Department (HKHAD), sponsored by Hysan Foundation. Centered around issues related to achieving sustainable development, this environmental protection education event was dedicated to addressing and improving the living conditions of residents through innovative technologies, in the hope of raising the community's awareness towards Carbon Neutral Initiative.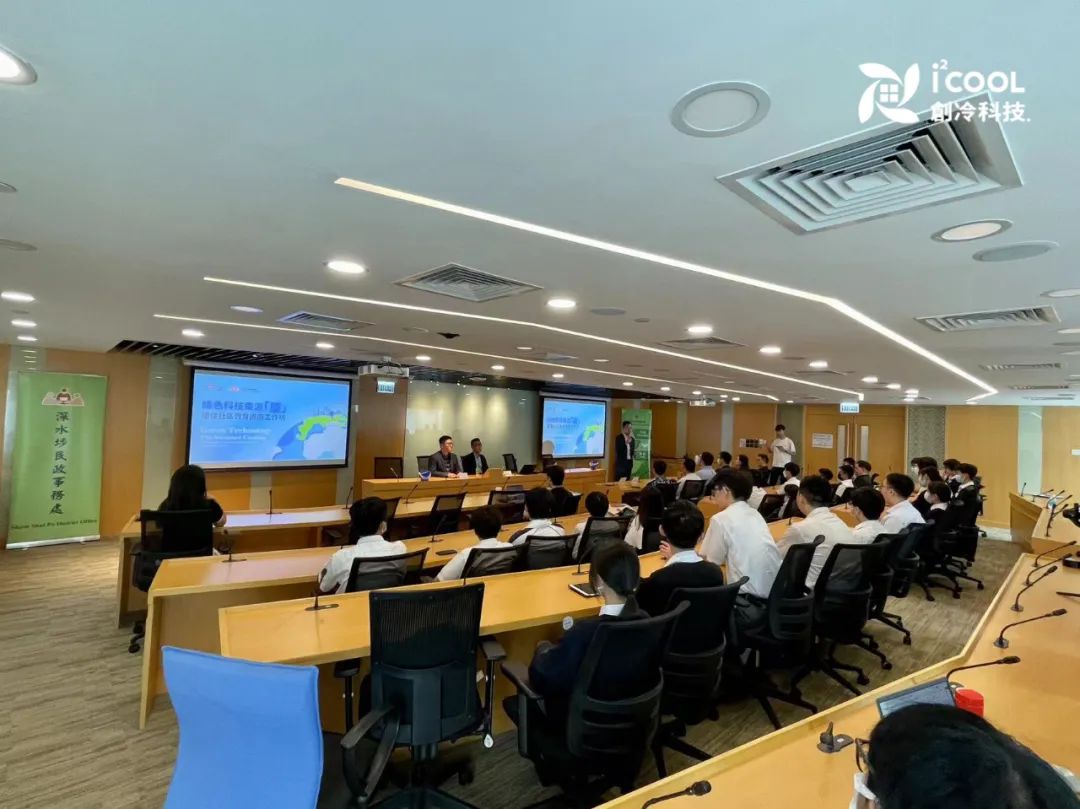 i2Cool Limited was co-founded by Dr. Martin Zhu from the City University of Hong Kong (CityU) and his doctoral supervisor, Prof. Tso Chi Yan and his research team. The core technology of i2Cool Limited is Passive Radiative Cooling Technology, independently developed by the company's technical team. Featured with zero-energy, low cost, and high efficiency, Electricity-free Cooling Technology, a cutting-edge technology, can lower the temperature effectively, actualize energy conservation and emission reduction, and accomplish carbon peaking and carbon neutrality goals. This technology has made significant contributions to alleviating the process of global warming.
It is reported that i2Cool Limited's Passive Radiative Cooling paint was inspired by the hair structure of a kind of ants living in the Sahara Desert. This paint can be applied to buildings' exterior walls to insulate heat from sunlight and reflect most sunlight, while emitting the heat from inside of the building into outer space in the form of mid-infrared radiation to lower indoor temperature. This groundbreaking technology has received broad recognition on a global scale. It has won various prestigious awards, including the 2022 TERA-Award for Intelligent Energy Innovation Grand Prize with a one million award, the 2023 EMAAR Global Innovation Challenge Excellence Award, and the Gold Medal and the Gold with Congratulations of the Jury of the International Exhibition of Inventions of Geneva in 2021 and 2022.
Inspiration from Sahara Desert Ants
i2Cool Limited's Passive Radiative Cooling paint was developed by a research team headed by Dr. Tso Chi Yan, an Assistant Professor of School of Energy and Environment at CityU. This paint has been patented in Hong Kong. This technology was inspired by a kind of ant inhabiting the Sahara Desert, whose unique hair structure can help them survive under high temperature environment. From the ant's hair structure, the research team integrated the mechanism of solar reflection and passive radiative heat dissipation into polymers and nanoparticles, producing this zero-energy, no-refrigerant paint. Applying this paint to the exterior walls of a building can effectively reflect most sunlight and emits the heat from inside of the building into the freezing outer space in the form of mid-infrared radiation to lower indoor temperature. This effectively lowers the temperature and reduces energy consumption of air conditioning.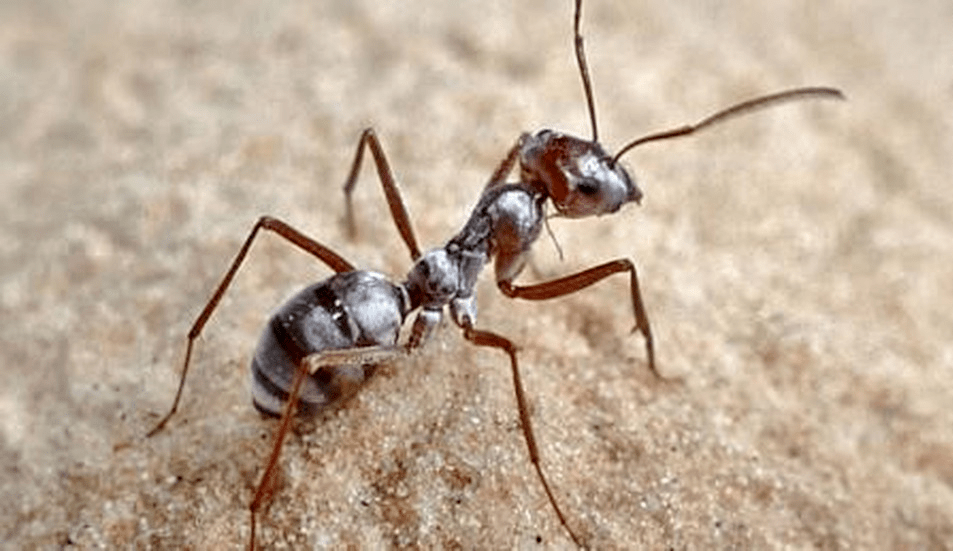 Innovating the broad utilization of zero-energy technology
Alongside the roof and exterior walls of buildings, i2Cool Limited's Passive Radiative Cooling paint can also be produced in the form of wallpaper. Advantages of this form lies in its simple structure, easy manufacture, and low cost.
The company's Electricity-free Cooling Technology can also be utilized in various situations. For example, water tanks, shipping containers, outdoor electronic equipment boxes, construction site offices, residences, solar photovoltaic panels, skyscrapers, skylights, and sports arenas, to name just a few. Furthermore, it can cover scenarios like outdoor electric boxes, energy storage electric boxes, cold chain container trucks, and solar panels, improving the equipment's efficiency and service life while significantly reducing carbon emissions. Alongside the above-mentioned scenarios, Electricity-free Cooling Technology can also be applied in other outdoor situations, such as water-cooling tubes, solar panels, and outdoor metal battery boxes. This technology can lower the temperature while enhancing the equipment's Coefficient of Performance (COP). i2Cool Limited's research team is still working on various innovative products, including the world's first automobile with passive radiative cooling technology, i2Cool iTextile, the third generation of iPaint, Electricity-free Cooling tiles, and thermochromic smart windows. These products offer consistent support for the realization of carbon peaking and carbon neutrality development.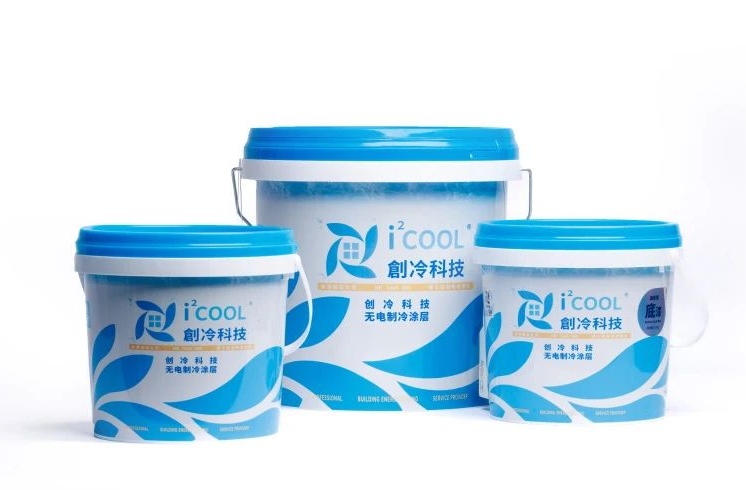 Leading the energy-saving technology
Compared with traditional commercial paint, iPaint is equipped with outstanding thermoregulation and excellent optical performance. iPaint can effectively lower the building's interior and exterior temperatures, offering a significant cooling effect and energy-saving potential. By lowering indoor temperature, this product can reduce the demand for air conditioning. iPaint has passed rigorous mechanical testing, meeting multiple requirements such as water-proof, oil-proof, dust-proof, flame-proof, and strong hydrophobicity. It also complies with standards like RoHS (Restriction of Hazardous Substances Directive), REACH (Registration, Evaluation, Authorization and Restriction of Chemicals), hazardous substance testing, HKCC (the ECO Mark), and ArchSD (Architecture Services Department), ensuring the product is safe and harmless. It has also obtained patent certifications in Hong Kong, mainland China, and the United States.
Compared with its existing competitors, iPaint demonstrates superior core performance and surpasses similar products in terms of mechanical performance and light pollution. This technology can lower indoor temperatures, thereby reducing the demand for air conditioning and ultimately reducing energy consumption and water and electricity costs. By lowering indoor temperatures and dissipating heat, iPaint enhances the building's thermal comfort and provides a more pleasant indoor environment.
iPaint can help alleviate the urban heat island problem faced by most Chinese cities by reducing heat absorption and preventing heat from accumulating inside buildings. Featured with sustainable development and environmentally friendly attributes, this technology not only reduces energy consumption and enhances thermal comfort, but also contributes to the city's sustainable development and energy-saving buildings. By reducing energy consumption and enhancing thermal comfort, iPaint not only significantly cuts the building owners' and managers' cost, but also adds to the building's value by improving the building's energy efficiency and sustainability. Moreover, i2Cool Limited produces 3,000 tons of iPaint annually, covering an area of up to 8 million square meters. This has effectively reduced carbon dioxide and other greenhouse gas emissions, achieving energy-saving effects in terms of cooling and reducing carbon emissions.
Supporting energy conservation and emission reduction, reaching carbon peaking and carbon neutrality goals
Recently, iPaint has been widely applied in various sectors of the society, as exemplified by the project of the rooftop of Wuhan Henglong Plaza. The plaza covers an area of 82,600 square meters, with the rooftop area approximately covering 60,000 square meters. According to the average electricity tariff of Hubei Province published by Guolian Securities (January 2023), the electricity price is 0.84 CNY per kWh.
If calculated based on the COP of the variable air volume air conditioning system used in Wuhan Henglong Plaza, applying i2Cool's iPaint to the rooftop is estimated to result in a saving of 5.14 million CNY in electric expenses. This also leads to a reduction in energy consumption by 4.69 million kilograms, which is equivalent to the impact of planting trees on an area of 129,000 square meters, significantly alleviating the amount of carbon dioxide emissions. This energy-saving effect not only reduces the building's operating costs, but also has an active impact on environmental protection. It is worth mentioning that the utilization of iPaint has attained similar energy-saving results in various projects, aside from Wuhan Henglong Plaza. Utilizing this technology allows buildings to consume energy more efficiently, be less dependent of air conditioning system, and thus reduce energy consumption and carbon emissions, actively contributing to sustainable development.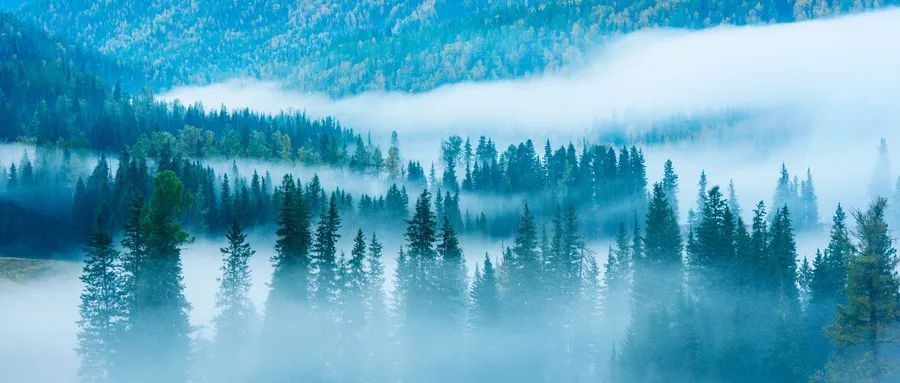 Alongside mainland China and Hong Kong, Electricity-free Cooling products are widely used in the United States, Canada, the European Union, the United Kingdom, the Levant region, Africa, the Gulf Cooperation Council countries, Thailand, Singapore, Indonesia, and the Philippines. There is a continuous expand of market demand and recognition in these places, which helps in promoting Electricity-free Cooling Technology.
i2Cool Limited will continue to play an active part in building a low-carbon society and achieving energy conservation and emission reduction goals, by promoting independent innovation and technical progress. Whether to consolidate and expand current markets or to explore new business domains, i2Cool Limited will create greater value for customers and society with its innovative spirit and industry-leading technology.